About Us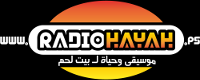 قراءة في العربية
Radio Hayah is an online community radio station and website with a youthful, contemporary feel.
Our music is all positive: gathered from around the world, and filled with messages of hope, peace, purpose, love and faith.

Based in the heart of Bethlehem, our aim is to be a benefit and a blessing for the people of Bethlehem. So as well as great new music, our programming also focuses on everyday life in Bethlehem, featuring interviews, news and events from right across the community.

Our desire is to give a voice to the people of Bethlehem, so as well as the many interviews we run with local people, the website regularly features thoughtful articles and inspiring comments from local community leaders, youth leaders and church leaders.

We believe in partnership and working together with groups and organisations right across the diversity of our community.

Undergirded by Christian values our desire at Radio Hayah is to help make a difference to people's lives practically, emotionally and spiritually.
اتصل بنا
بريد الكتروني

studio@radiohayah.ps

هاتف

(970) 022777019